ABOUT THE EDITOR AND STAFF
David Eicher, Hymnal Editor
David Eicher has joined the staff of the Presbyterian Publishing Corporation and is serving as the editor of the next Presbyterian hymnal. Eicher is a Presbyterian elder and a longtime member of the Presbyterian Association of Musicians (PAM). Prior to coming to PPC, David was the organist and handbell director of First Presbyterian Church in Mishawaka, Indiana, and the interim executive director of the Association of Lutheran Church Musicians. He served on PAM's executive board of directors from 1996 to 2004 and maintains memberships in the Association of Reformed and Liturgical Worship and the American Choral Directors Association. Eicher was president of the Hymn Society in the United States and Canada until July 2008. David was editor of Holy Is the Lord: Music for Lord's Day Worship, published by Geneva Press.
Upon accepting the position, Eicher said, "With a deep sense of gratitude to God, I accepted the call of the Presbyterian Publishing Corporation to be the editor of the new Presbyterian hymnal. It is a great honor and privilege to be called to lead this important project in the life of our church, and I enter this new work secure in the knowledge that God goes before to lead the way."
Dr. Carl Daw, executive director of the Hymn Society in the United States and Canada, states, "Eicher is an excellent choice for the editor of a new hymnal. He brings to this task a lifetime of experience in church music, making him both deeply grounded in Presbyterian tradition and also broadly conversant with the range of congregational song used by various Christian traditions in North America and around the world. I am certain that the gifts of leadership he has shown in the Hymn Society will enable him to serve most effectively in this new position."
Eicher's additional service to the PC(USA) includes his membership on the Theology and Worship Ministry Unit Committee, his work as chair of the Theology and Worship Committee of the Presbytery of Wabash Valley, his leadership as conference director of the 1998 Albuquerque Conference of the Presbyterian Association of Musicians (PAM), and his participation on the planning teams of PAM's Worship and Music Conferences at Montreat in 2003 and 2008.
Eicher, a Harrisonburg, Virginia, native, has provided music leadership for congregations in a career that has spanned nearly thirty years. He was director of music ministries at the Presbyterian Church of La Porte, Indiana; organist and choir director at Redeemer Lutheran Church in Hinsdale, Illinois, and Culver Military Academy in Culver, Indiana; and an organist at churches in Indiana and Ohio. Eicher graduated from Manchester College in North Manchester, Indiana, with a Bachelor of Science degree in applied music, and he earned a Master of Arts in liberal studies with a concentration in organ and church music from Valparaiso University in Valparaiso, Indiana.
Meg Flannagan, Hymnal Advocacy and Relations Coordinator
Mary Margaret "Meg" Flannagan has joined the staff of the Presbyterian Publishing Corporation as the Hymnal Advocacy and Relations Coordinator for the new Presbyterian hymnal. Rev. Flannagan comes to PPC after serving PC(U.S.A.) congregations in Dunedin, Florida and Clarksville, Tennessee.
Music has been an important part of Flannagan's life since childhood. Growing up, she studied piano, organ, handbells, and choral techniques (through the Royal School of Church Music). Flannagan earned a Bachelor of Arts in Music from Furman University (Greenville, SC), and a Master of Divinity from Columbia Theological Seminary (Decatur, GA) where she was also awarded the Emma Gaillard Boyce Fellowship for further studies in music and worship. Flannagan has worked in congregations as both musician and pastor, and, on rare occasions, filled both roles on the same Sunday. She enjoys leading worship with both the spoken and sung word.
Upon accepting her new position, Rev. Flannagan stated, "I am excited to work with the people I love (the entire denomination) on a project I love: our shared worship and music. This is an invitation to celebrate our past and look toward our future."
Contact David Eicher or Meg Flannagan
Robin Howell, Hymnal Project Coordinator
Robin Howell has been a member of the PPC team since 1991. Robin has served in various roles within PPC including Associate for Administration working with the Board of Directors, performing payroll and human resource functions. She served as Rights and Permissions Manager for many years. Currently, she is Hymnal Project Coordinator working with Hymnal Editor David Eicher.






ABOUT THE COMMITTEE
Mary Louise (Mel) Bringle, Chair
Mel is Professor of Philosophy and Religious Studies and Chair of the Humanities Division at Brevard College in Brevard, North Carolina. She received her PhD from the Graduate Division of Religion at Emory University, with particular interest in practical and pastoral theology. She has served as a consultant for the Office of Health Ministries of the Presbyterian Church (U.S.A.). Recognized in 2002 as an "emerging hymn text writer of the U.S. and Canada," she has won many international competitions for hymn texts, and is the author of two single-author collections. Her texts are included in hymnals and supplements of numerous denominations and her translations from the Spanish figure in a bilingual hymnal under production by GIA. She currently serves as President of The Hymn Society in the U.S. and Canada, and is a member of Trinity Presbyterian Church in Hendersonville, North Carolina.
Chi Yi Chen
Chi Yi is Choral Associate at Princeton Theological Seminary. Born in T'ai-nan, Taiwan, into a Taiwanese Presbyterian pastor's family, Chi Yi earned a degree from T'ai-nan Theological Seminary and College and a Masters in Choral Conducting from Westminster Choir College, Princeton, New Jersey. Her undergraduate studies with Dr. I-To Loh led to her interest in global church music and liturgy, and Asian hymnody. She has traveled throughout Europe, Asia, and the United States to various conferences and churches, and has been a workshop clinician at the Kodaly Choral Institute. Chi Yi is a member of the Taiwanese/American Fellowship Presbyterian Church in New Brunswick, New Jersey.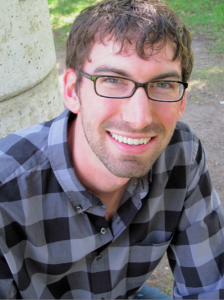 Adam Copeland
Adam J. Copeland is a Presbyterian minister, writer, and blogger. He serves as Mission Developer for The Project F-M, an emerging faith community in the Fargo-Moorhead metro area. Previously, he was pastor of First Presbyterian Church in Hallock, Minnesota. A graduate of Columbia Theological Seminary, Adam's interests include ministry, social media, young adult culture, and technology. He twice received the Emma Gaillard Boyce Memorial Award for the best paper on music and worship. As an undergraduate, Adam attended St. Olaf College where he sang with the St. Olaf Cantorei and St. Olaf Choir. Adam blogs at A Wee Blether, (http://adamjcopeland.com) and lives in Moorhead, Minn. with his partner Megan Thorvilson.
Alfred V. Fedak
Al is Minister of Music and Arts at Westminster Presbyterian Church on Capitol Hill in Albany, New York. He holds degrees in organ performance and music history from Hope College and Montclair State University, and has done additional study at Westminster Choir College, Eastman School of Music, and in Austria and England. A Fellow of the American Guild of Organists, he also holds the Guild's Choirmaster Certificate. A widely published and well-known composer of church music, he has over 150 choral and organ works in print, and his many hymn tunes appear in hymnals and collections throughout the English-speaking world and Asia.

Stephen H. Fey
Steve serves as Codirector of Music Ministries at First Presbyterian Church of Bristol, Tennessee. He is a native of Arkansas and received degrees from Washington University in St. Louis, Missouri and from the University of North Texas. A member of The Hymn Society in the United States and Canada, Steve teaches church music courses as an adjunct faculty member of King College, Bristol. He is Dean of the Northeast Tennessee/Southwest Virginia Chapter of the American Guild of Organists and serves on the editorial committee for A! Magazine for the Arts, a monthly regional arts journal. Steve served on the 2000 Presbyterian Association of Musicians (PAM) Western Conference planning team and codirected with his wife, Vicki, the 2002 PAM Westminster Conference.

Charles D. Frost
Charlie is Minister of Music at Sea Island Presbyterian Church in Beaufort, South Carolina. A native of Red Bank, New Jersey, he holds degrees from Westminster Choir College, Princeton, New Jersey. Prior to his work at Sea Island, he served churches in New Jersey, New York, California, Washington, and Michigan. He serves on the Executive Committee of the Lowcountry Chapter of the American Guild of Organists, Board of Directors of the Beaufort Orchestra, and is keyboardist for the Beaufort Orchestra. Charlie is a member of the Presbyterian Association of Musicians and The Hymn Society in the U.S. and Canada.

Karen Hastings-Flegel
Karen is Organist and Director of Music Ministry at Good Shepherd Lutheran Church in Concord, California. She holds a Doctor of Musical Arts degree in organ performance from Stanford University, and is currently attending seminary at Pacific School of Religion in Berkeley, where she is working toward a Master of Divinity and an MA in biblical languages. Karen is a member of Covenant Presbyterian Church in Palo Alto, California, and is under care of their session as an inquirer.


Beverly Howard
Beverly is Professor of Music at California Baptist University in Riverside, California, where she teaches music and worship, music theory, and organ. Since 1988, she has also served as organist at Calvary Presbyterian Church in Riverside. She holds degrees from the University of Oklahoma and the University of North Texas. In December 2008, she will complete a six-year term as Editor of THE HYMN: A Journal of Congregational Song, the journal of The Hymn Society in the U.S. and Canada.

Paul Junggap Huh
Paul is Assistant Professor of Worship and Director of Korean American Ministries at Columbia Theological Seminary, Decatur, Georgia. He has taught at Yonsei University in Korea and served Euro American and Korean American churches in the United States. For six years he was the pastor of Bethany Presbyterian Church in Bloomfield, New Jersey. He was the editor of Come, Let Us Worship: The Korean-English Presbyterian Hymnal and Service Book (Geneva Press, 2001), and is a frequent keynote speaker, preacher, and conference leader.

Mary Beth Jones
Mary Beth is Director of Music Ministries at Northminster Presbyterian Church in Troy, Michigan, where she has led in collaborative efforts with the Troy Interfaith Group as a witness to the multicultural community. She holds a degree in church music from DePauw University in Greencastle, Indiana. A member of the Presbyterian Association of Musicians Executive Board from 1999-2004, she directed the 2004 PAM Westminster Conference on Worship and Music.

Eric T. Myers
Eric serves as Pastor of Frederick Presbyterian Church in Frederick, Maryland. Before ordination, he served as Director of Music and Organist at churches in South Carolina and Virginia. He holds degrees from Shenandoah College and Conservatory of Music, Columbia Theological Seminary, University of Notre Dame, and a PhD from Garrett-Evangelical Theological Seminary; he has served as adjunct faculty at Garrett-Evangelical Seminary and Wesley Theological Seminary in Washington, DC.

Chelsea Roeder Stern
Chelsea Stern is Director of Music at Greenland Hills United Methodist Church in Dallas, Texas. She is a Licensed Kindermusik Educator and teaches for Kindermusik by SoundSteps in Dallas. She has served as Music Intern at Highland Park United Methodist Church in Dallas and at Calvary Baptist Church in Waco, TX. Chelsea has also served as Director of Children's Ministry and Children's Choir Director at First Presbyterian Church, Temple, TX. She holds the Master of Sacred Music degree from Perkins School of Theology, the Master of Music in Vocal Performance from Meadows School of the Arts at Southern Methodist University and the Bachelor of Music degree in Church Music from Baylor University.
Edwin Chr. van Driel
Edwin is Assistant Professor of Theology at Pittsburgh Theological Seminary. A native of the Netherlands, he received degrees from Utrecht University and Yale University. He has one book published and is currently working on another project. Edwin is a contributor to several volumes of Feasting on the Word, the lectionary commentary series published by Westminster John Knox Press. His home congregation is Valley Presbyterian Church in Brookfield, Connecticut.

Michael Waschevski
Michael is Associate Pastor of First Presbyterian Church of Fort Worth, Texas. He holds a degree in music from Luther College in Decorah, Iowa, and degrees in theology and ministry from Brite Divinity School and Austin Presbyterian Theological Seminary. A member of Grace Presbytery's Committee on Preparation for Ministry, he is also a member of the Educator Certification Council of the General Assembly. He is an associate member of the Iona community where he participates in the worship life of the abbey for several days each year.

Barbara G. Wheeler
Barbara is President of Auburn Seminary in New York City and Director of Auburn's Center for the Study of Theological Education. She was a founding member of the board of the Presbyterian Publishing Corporation and a member of the Theological Task Force on the Peace, Unity, and Purity of the Presbyterian Church (U.S.A.). A graduate of Barnard College, she is a published author and frequent speaker on the future of religion in North America, the public role of religion, and resources for healing religious divisions and conflicts. A member of Peniel Presbyterian Church in Granville, New York, she serves as its elder commissioner to the Presbytery of Albany.